County Cross Country, Temple Memorial Park, South Shields - Tuesday 17 January, 2012
START: 12noon
Please see info below for directions, race start times and routes.
Minors-Year 7; Juniors-Years 8&9; Inter-Years 10&11; Senior-Years 12&13
Directions to Temple Park - NE34 8QN: click here
To view race times and routes: click here
To view entries (as at Friday 13 Jan): click here
RESULTS: click here
2012 WINNERS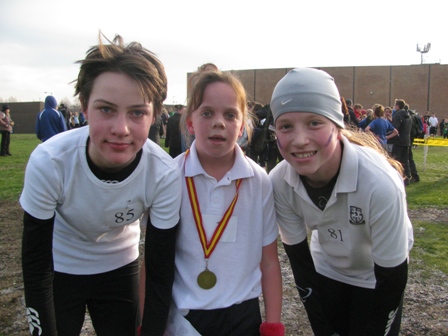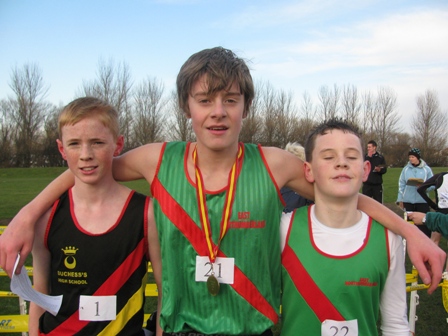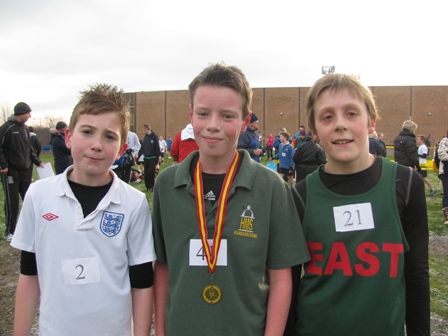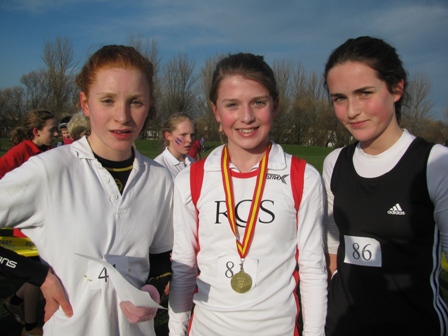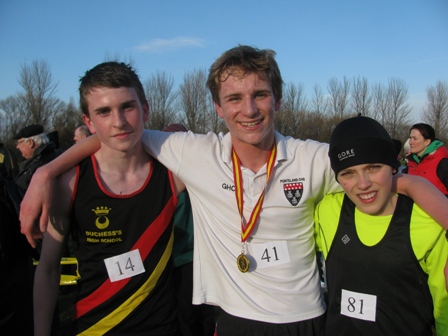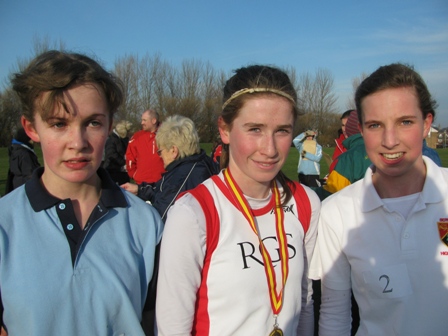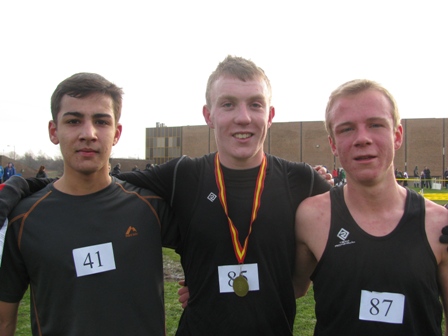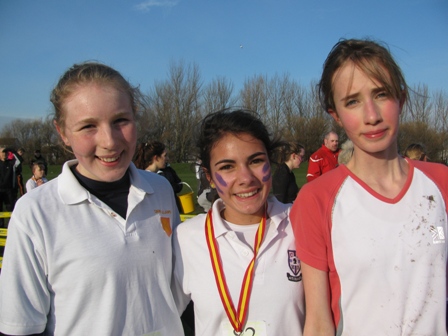 Congratulations to all runners today and well done to everyone!
FOR ALL PHOTOS CLICK TO THE LEFT ON "TEMPLE PARK PHOTOS"
LOST PROPERTY:
Red spikes, Northern Athletics top, Regatta jacket - to retrieve ring Paul Ponton on 07747 791732
Event Manager: Kevin Flannery
Entries & Results: Ian Beck
County Senior Team Manager: Helen Buist
Co-ordinator: Paul Ponton
INTER COUNTIES CROSS COUNTRY
Kirkby Stephen, Cumbria
Saturday 4 February - Start: 12.30pm
Anyone who missed the county event and wishes to run as a guest for Northumberland should contact Mrs Helen Buist at helenbuist@btinternet.com. Selection for the nationals in Somerset, on Saturday 17 March, is largely based on performances at the county and inter counties events.

Selection: (selection procedure was made clear to athletes at the start of each race)

Just a reminder and further clarification that only the first 16 athletes in Junior - Inter - Senior races are selected for the Inter Counties event and the first 12 athletes for the Minors (Y7). Other athletes who were given letters are non-travelling reserves unless called upon as replacements.

Travel Arrangements:

1. Coach from the Riverside Leisure Centre, Morpeth, will leave at 8.30am .... please arrive up to 15mins before departure

2. Coach from the Royal Grammar School, opposite Jesmond Metro Station, leaving at 9.00am .... please arrive 15mins before departure so that we can check you on to the coach.

3. If you are travelling by car to Kirkby Stephen then please arrive for 11.00am.

RETURN ETA's will be posted here in due course

KIT: County kit will be provided on the day. You may run in your own red shorts. Bring 8 safety pins with you to secure your numbers on to your vest.

At the moment we have no further details from the host county, Cumbria, but will post them here as soon as they arrive. In the meanwhile keep training and we wish you the very best at the next stage. Teams of 8 athletes at junior, inter & senior levels, boys and girls, will be selected for the nationals. Reserves do not travel to this event but remain on standby in case of drop-outs. Please note that there is no race at the national championships for Year 7 athletes.

Details received Wednesday 1 February - Kirkby Stephen

Route Plans: click here

Minor boys and Junior girls. A.F.A x 2 ( 1 small laps) then one medium lap.3000m approx)

Minor girls. A.F.A.(1 SMALL LAP) THEN One full lap.(2000m approx)

Inter girls 2 full laps.(3000m approx)

Senior girls Junior boys. A.F.A. THEN 2 full laps( 3500m approx.)
Inter boys. A.F.A THEN 3 full laps.(5000m approx)

Senior boys. 4 full laps. (6000m approx)

Provisional times Kirkby Stephen:
> SB 12.30
> MG 12.35
> MB 12.45
> JG 13.00
> JB 13.15
> IG 13.35
> IB 13.50
> SG 14.10


INTER COUNTIES RESULTS: click here

INTER COUNTIES VIDEO: www.athleticos.org

(click on the above link, when open scroll down to foot of page and link to Northern Counties)

ESAA CROSS COUNTRY CHAMPIONSHIPS 2012
ILTON, SOMERSET, Saturday 17 March
For event details please click on the link below:
http://www.somersetschoolsathletics.org.uk/page97.html