ESAA CROSS COUNTRY CHAMPIONSHIPS 2014

CASTLE DONINGTON, LEICESTERSHIRE, Saturday 15 March
Click on link below for further details:
http://www.esaa.net/v2/2014/xc/national/xc14info.php
Travel Arrangements: Friday 14 March
Coach from Alnwick Bus Station - 1345; Morpeth Bus Station - 1430; RGS - 1500
to Premier Inn Derby East.
Good luck to everyone!
INTER COUNTIES CROSS COUNTRY 2014
Meadowfield, Durham
Saturday 01 February - Site Open: 10.00am - First Race: 12noon
Click HERE for full details
Selection is solely at the discretion of NSAA.

Just a reminder and further clarification that only the first 16 athletes in Minors - Junior - Inter - Senior races are selected for the Inter Counties event. Teams of eight athletes will be selected to represent Northumberland at the National Championships (see below). NB. No competition for Minors at national level.

Travel Arrangements:

All athletes must inform Team Managers how they are travelling.

Coach from Morpeth Riverside Leisure Centre: from 8.30am departing at 8.45am

Coach from Royal Grammar School (opposite Jesmond Metro station): from 9.15am departing at 9.30am

If travelling direct then please report to Team Managers by 11.00am at Meadowfield, Durham

Inter Counties Results: INDIVIDUAL / TEAM
County Cross Country, Temple Memorial Park, South Shields - Tuesday 21 January, 2014
START: 12noon
Please see info below for directions, race start times and routes.
Minors-Year 7; Juniors-Years 8&9; Inter-Years 10&11; Senior-Years 12&13
Direct Entries should be sent to Ian Beck at ian.beck@st-cuthbertshigh.newcastle.sch.uk
Directions to Temple Park - NE34 8QN: click here
To view race times and routes: click here 2014
Event Co-ordinator: Paul Ponton
Event Manager: Kevin Flannery
Entries & Results: Ian Beck
Girls' Senior Team Manager: Helen Buist
Boys' Senior Team Manager: Chris Johnston
2014 Winners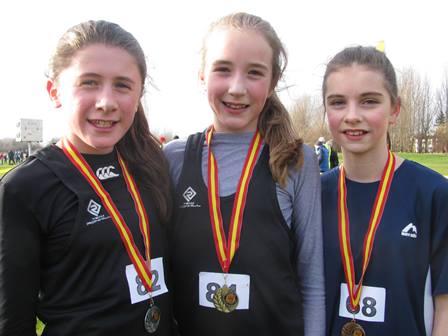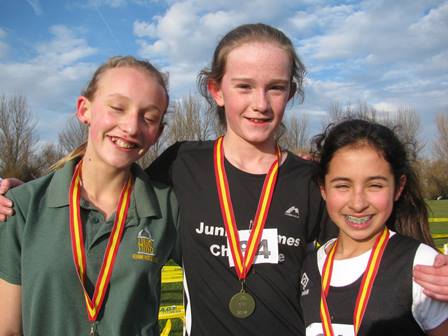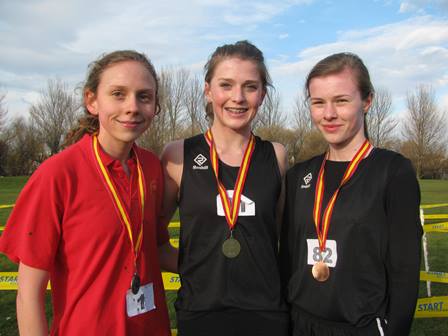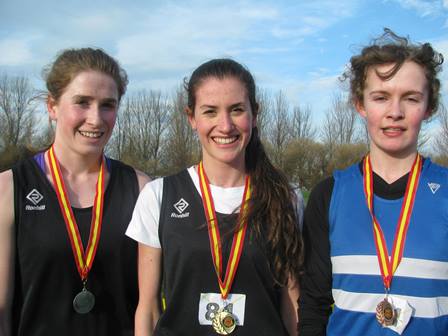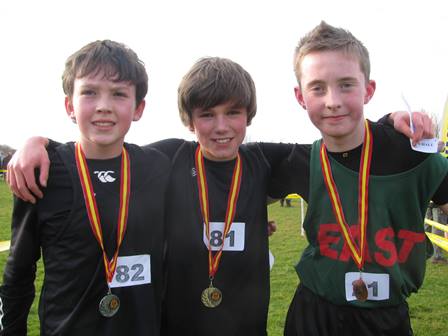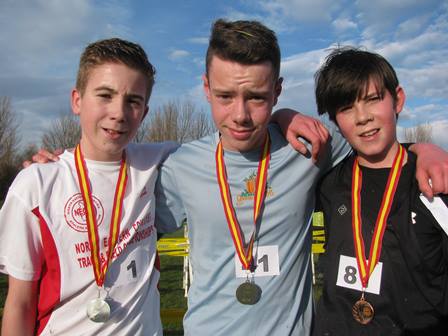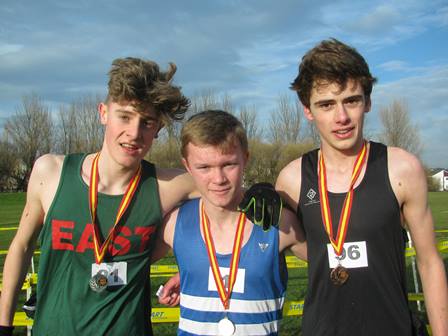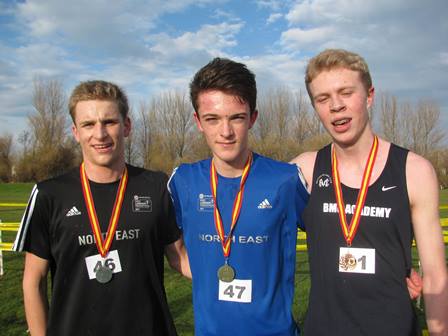 Congratulations to all runners at the County Championships and WELL DONE!