PRIMARY & YEAR 7 CROSS COUNTRY CHAMPIONSHIPS 2018

Tuesday 2nd October

Gateshead International Stadium - undulating grass course

Separate Primary Boys & Primary Girls Races: Years 3 - 4 - 5 - 6

Separate Boys & Girls Races: Year 7

Entry Form: click HERE

RISK ASSESSMENT: click HERE

NB. Declaration forms will be sent to you following your entry

Route Map: click HERE

Congratulations to everyone who was involved in such an enjoyable day.

Results continue to be a problem & we are currently checking with schools.

Provisional Results : click HERE

Any queries on results, by teachers only, please email: paul.ponton@btinternet.com

Some pictures below of the leading runners and teams

Congratulations to Sam Charlton running for England

who came a FANTASTIC 2nd place in the Inter Boys Race

in the SIAB International Cross Country

at Wollaton Park, Nottinghamshire

County Cross Country, Temple Memorial Park, South Shields

GILL MOONEY CUP: HOLDERS - NEWCASTLE

Tuesday 16 January 2018
START: 12noon
Please see info below for directions, race start times and routes.
Minors-Year 7; Juniors-Years 8&9; Inter-Years 10&11; Senior-Years 12&13
Please note that the Top Ten Finishers in the Year 7 Team Races in October
have beeen invited to run in this event. Names can be viewed in results by clicking on 2017 above.
Directions to Temple Park - NE34 8QN: click here
Please click here for your copy of route plans as below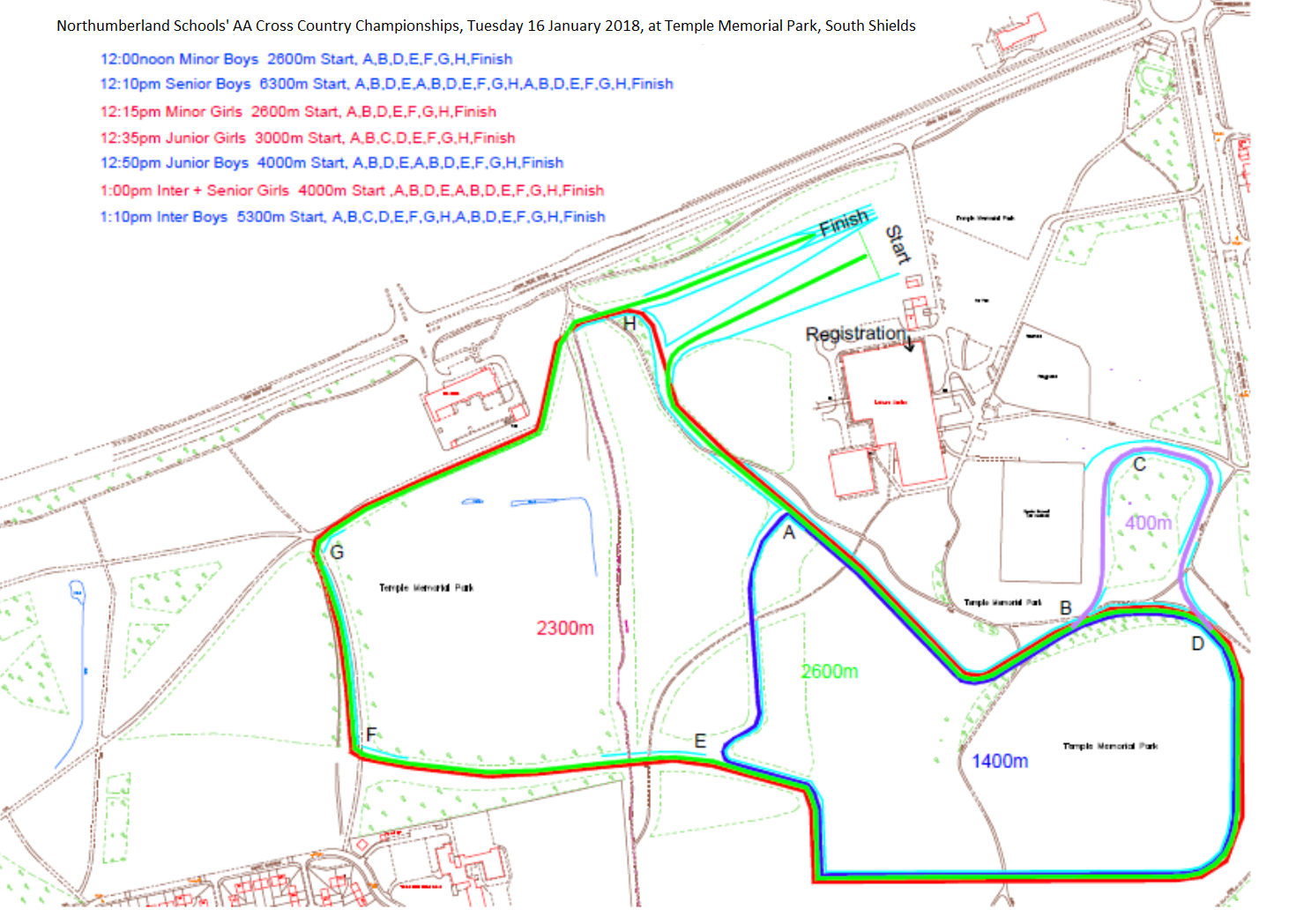 Event Co-ordinator: Paul Ponton -- 07747 791 732
Event Manager: Kevin Flannery
Entries : Ian Beck
RESULTS: click HERE
Congratulations to TYNEDALE on winning the Gill Mooney Cup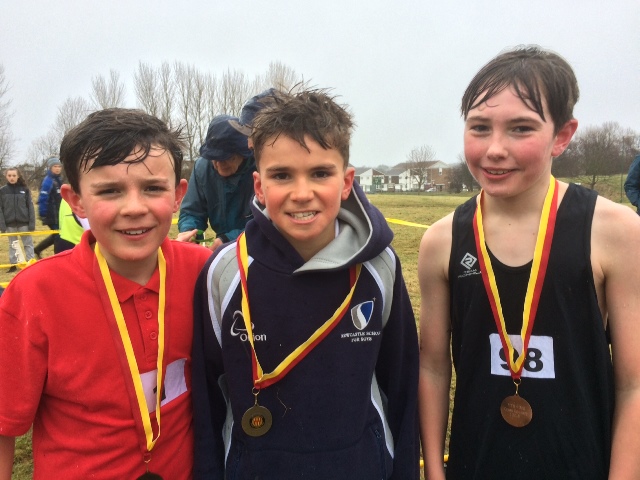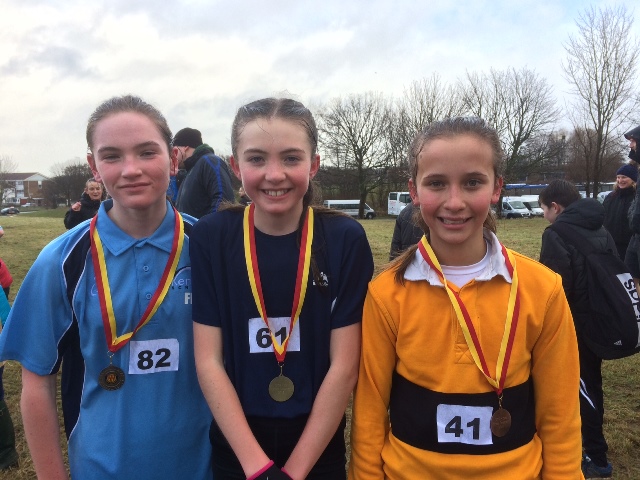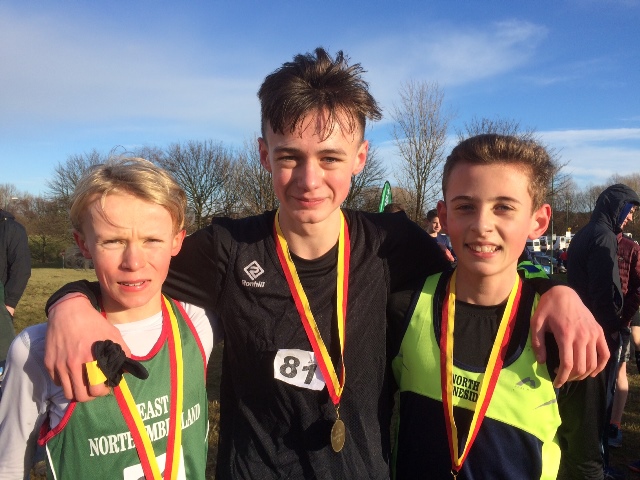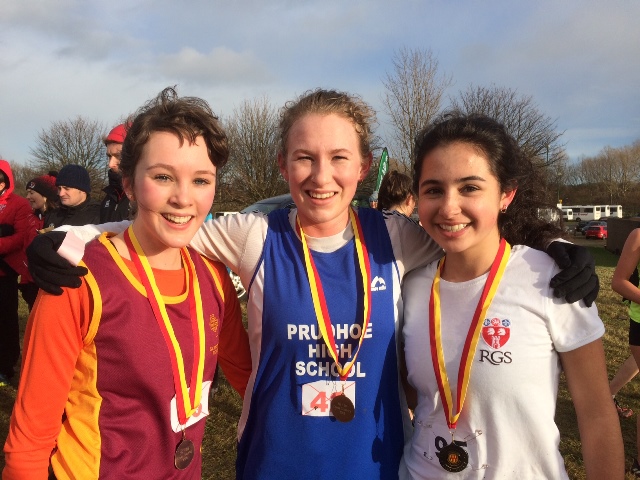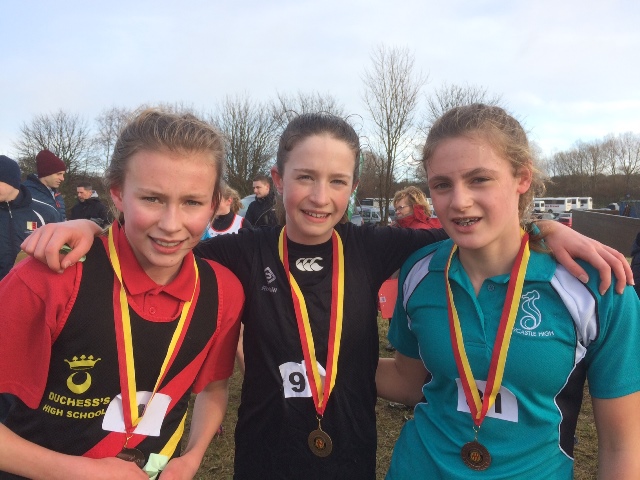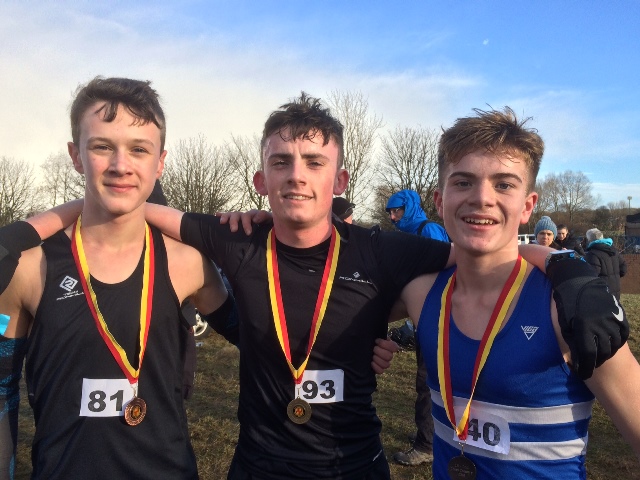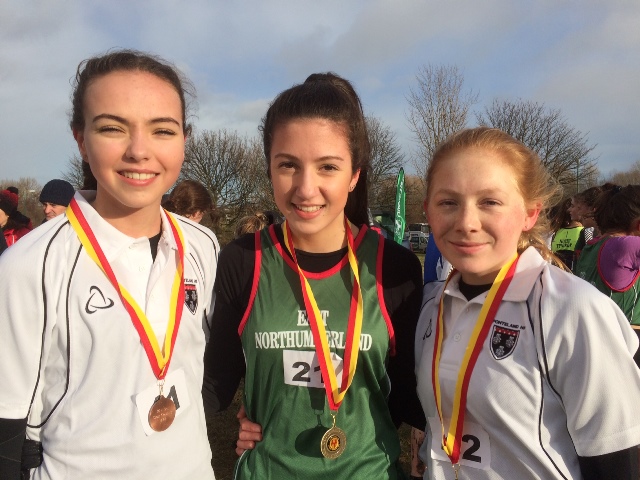 Congratulations to all runners at the County Championships.
The top 16 in each race have been selected to represent Northumberland
at the Inter County Championships
on Saturday 3 February 2018, beginning at 12 noon
at Barnard Castle School, Durham
Team Managers will be in touch with you concerning details
Helen Buist (Girls): helenbuist@btinternet.com
Chris Johnston (Boys): marshmont@blueyonder.co.uk
PLEASE INFORM TEAM MANAGERS HOW YOU ARE TRAVELLING TO BARNARD CASTLE.
COACH TRAVEL IS AVAILABLE - SEE BELOW
INTER COUNTIES CROSS COUNTRY
Cleveland - Cumbria - Durham - Northumberland - North Yorkshire
Barnard Castle School - Saturday 3 February 2018
Start: 12 noon
Updated Programme: click HERE
GOOD LUCK TO ALL NORTHUMBERLAND RUNNERS
Coach Travel with Howard Snaith Coaches leaving Morpeth Bus Station at 8.30am
Then leaving the Royal Grammar School, Eskdale Terrace, Newcastle, at 9.00am
You will be supplied with Northumberland team kit at the venue.
Please bring 8 safety-pins to fasten on your numbers to front and back of your vest.
Results: click HERE
ESAA Cross Country Championships: Saturday 17 March
Temple Newsam - Leeds - LS15 0AE
Coach travel with Snaiths Coaches leaving:
4.00pm: from Willowburn Sports Centre, Alnwick
4.45pm: from Bus Station, Morpeth
5.30pm: from Royal Grammar School, Newcastle